MAZDA MX-5 Miata Anniversary

Born in the 1960s, the R360 Coupe was the first passenger vehicle by Mazda. Whether it was her fiery spirit, persuasive look, or decedent desires, drivers were hooked. Since then, Mazda has grown, yet never forgets its beginnings. Thus in celebration of the 100th anniversary of the R360 Coupe, similar love returns. At Tulley Mazda, our excitement is palpitating, and Fall 2020 cannot come fast enough. In homage to the Mazda R360 Coupe, Mazda is releasing limited edition Miata vehicles. You can expect the Mazda MX-5 Miata and Mazda MX-5 Miata RF. Get ready to fall in love all over again.
Celebrate the MAZDA Miata Anniversary at Tulley Mazda!
Although the Mazda MX-5 Miata is a symbol of the 1960s Coupe, it is equipped for the next Century. Do not hesitate to add the Miata to your family, Merrimack drivers, for Fall 2020. But, there will only be few available in the U.S. Thus, now is the time to pre-order this beauty and rekindle an old flame. You can expect to be in admiration of her. The Mazda MX-5 Miata is an old soul redesigned for today's world.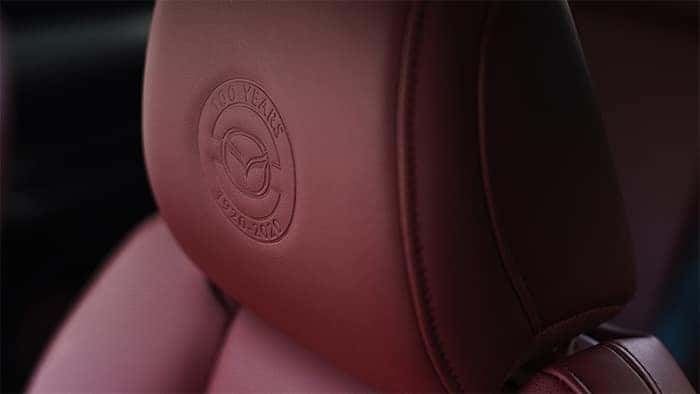 A Legacy of Love: The MAZDA MX-5 Miata
To pay tribute to the 100th anniversary of the R360 Coupe, you will see similarities. Mazda is giving us a legacy of love with the Mazda MX-5 Miata. Her exterior and interior are of Snowflake White Pearl Mica paired with Red Nappa leather seats. The designs and red accents pay tribute to the R360 Coupe. Inside is adorned with unique 100th Anniversary badges and logos. The exclusive Mazda MX-5 Miata is sure to leave her own impression.
Pre-Order the MAZDA MX-5 Miata with Tulley Mazda!
Our team at Tulley Mazda understand your love for Mazda vehicles, we share that same passion. Thus, we are the car dealership near Hudson you can trust. Contact us today! The excitement is in the air for the 100th Anniversary Mazda MX-5 Miata to visit our showroom. In the meantime, if you are looking for a Mazda for sale, call us! We are the top Mazda car dealership in Nashua, NH.