What to Use to Clean Your Car Interior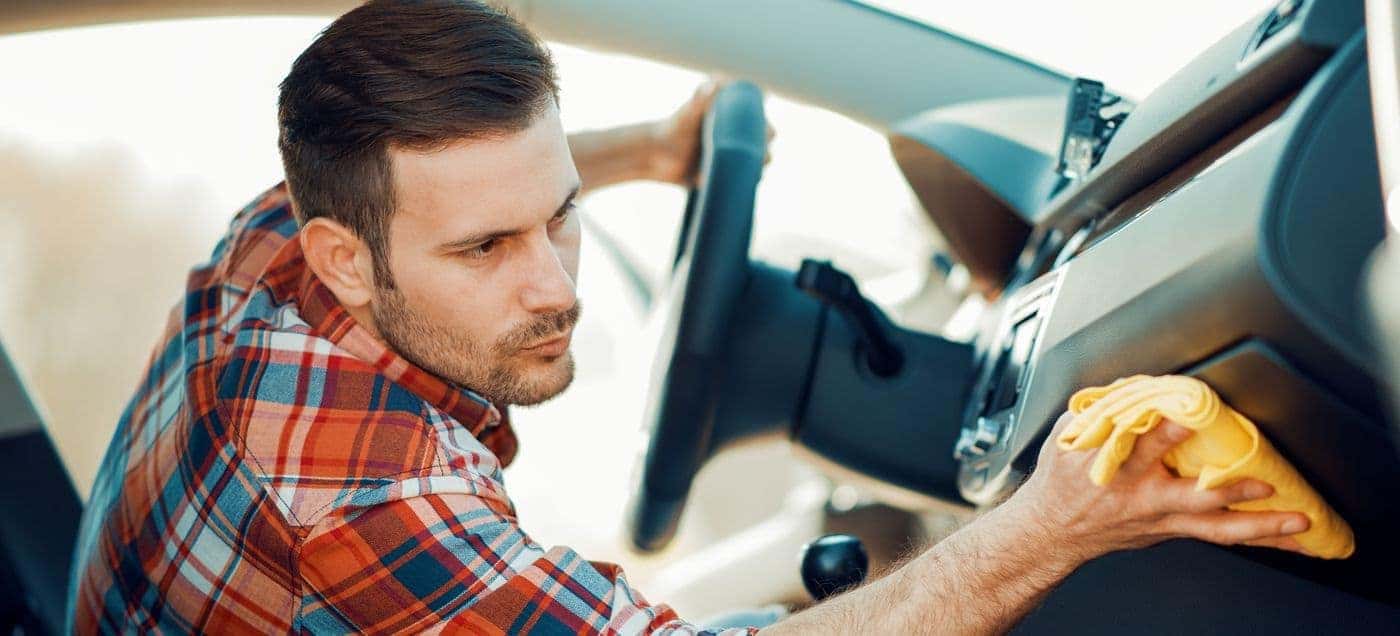 Nashua drivers who are conscientious about keeping themselves and their loved ones safe from COVID-19 often wonder exactly what to use to clean their car interior and how often to wash a car in these times. Tulley Mazda has a helpful guide for car sanitation that'll explore how to sanitize your car during these challenging times.
---
How Often to Wash a Car
There are steps to deep sanitation and there are steps you should take every time you leave home for essential trips in Hudson. Don't just think about how often to wash a car, but also consider these routine steps:
Wash Hands
Wash your hands before and after you leave the house for a good 20 seconds (for example, sing the "Happy Birthday" song twice when washing your hands).
Wear a Mask
The CDC recommends a simple cloth mask to prevent the spread of COVID-19.
Disinfect Frequently-Used Surfaces
Keep disinfectant wipes in your vehicle so you'll be able to sanitize the frequently-used surfaces around in your vehicle.
What to Use to Clean Your Car Interior
Beyond these daily tasks, many drivers will want to do a deep clean of their vehicle's interior. Here are some tips about the materials that will get the job done and cause no damage:
For Use: Soap and water are perfectly efficient, safe materials for Lowell drivers. Make sure to be gentle when cleaning, as you don't want to damage the leather or vinyl in your vehicle. If you're unsure on which soap will work best for your interior, connect with one of our friendly service experts who'll help you figure out what'll work best in your Mazda.
To Avoid: Hydrogen peroxide is a disinfectant, but it has the ability to ruin the finish on the surfaces of your Mazda. The same goes for bleach. Also, certain glass cleaners or ammonia-based cleaners may seem great for your dash or console, but they can leave residue and glare on those places, so check that your cleaners are safe for your vehicle's surfaces and glass.
Stay in the Know with Tulley Mazda
Tulley Mazda is proud to be a part of the Nashua community and help our neighbors during tough times. You can still schedule service with us, learn if car AC uses gas, or order Mazda parts online through our website. If you're thinking about a car delivery service, learning how to change your tires, or researching new Mazda models, you can always contact us for more information!
Tulley Mazda is Here to Help
Have further questions on how to keep your car sanitized? Fill out our form below and a member of our team will get back to you.