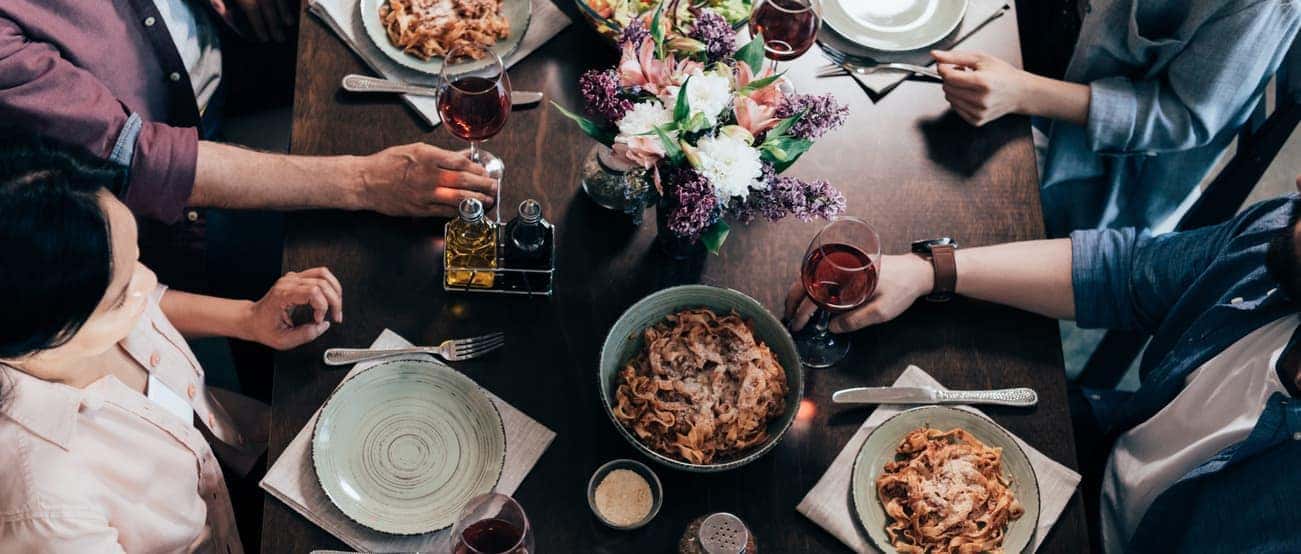 If you're looking for a quick bite with a full bar or a full evening event for visiting family, the range of restaurants in Merrimack, NH, have something for everyone. While you may know your favorite Chinese food in Salem, NH, the whole area is a veritable gold mine of culinary favorites. Whether you're visiting from another state to find your next vehicle, or simply taking a trip to the beauty of New Hampshire, Merrimack has a true selection. Find your favorite respites from your Hudson adventure with the Tulley Mazda specialists!
---
The Common Man
As its name suggests, The Common Man takes a no-frills approach that brings flavor to the fore. For those after a wide selection of delicious appetizers, portion sizes that don't skimp, and real home-style cooking like its renowned meatloaf and house-baked bread, The Common Man is a favorite of Merrimack restaurants en route from Merrimack. Stop in for wine specials for vacation drinks or take the whole family for a delight of a night out.
The Lobster Boat Restaurant
For some of the best seafood this side of the Atlantic, Hudson drives turn to a number of restaurants in Merrimack, NH, but The Lobster Boat Restaurant is a crowd favorite. A cozy, intimate setting with real charm makes decadence affordable with fare like its incredible haddock and fried scallops. Kick back with your friends as you experience the most generous and exceptional seafare without breaking the bank, and see why The Lobster Boat Restaurant makes such an impression even among the rest of the astounding restaurants near Merrimack, NH.
The Homestead Restaurant
Despite its humble name, the gorgeous, wide selection The Homestead Restaurant offers, including gluten-free and vegetarian options, means everyone can enjoy truly priceless East Coast culinary delights. Thanks to live music six nights a week and rotating special menu and dinner events, few Lowell foodies can pass up a chance to spend an evening sampling this menu. If you're looking for high-quality American-style Merrimack, NH, restaurants, The Homestead Restaurant and Tavern is a must-see.
Let Tulley Mazda be Your Local Guides
Still wondering how to plan the perfect drive through New Hampshire? Get rid of any car worries when you stop by Nashua to have our team of service experts get you road-ready. We have plenty of service tips and tricks to keep you on the road, longer and safer, like the answer to, "Is gap insurance worth it?" Don't hesitate to contact us at Tulley Mazda for all your vacation needs today!